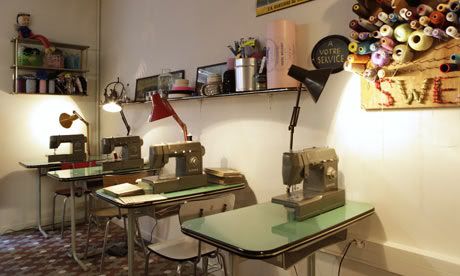 The Ministry of Craft are launching Manchesters first sewing cafe where you can go down, rent one of their sewing machines by the hour and grab a cup of tea. It is based on the idea that is sweeping across Europe from Paris (image above of The Sweat Shop in Paris).

Wouldn't it be lovely to have a Sewing Cafe in Blackpool!!

Watch the film below for an idea of what it would be like, I know it is in French but still very interesting.